As an exercise to contemplate before the session, SVNACD asked prospective attendees to "consider the following question: what would a skeptical activist shareholder think if they knew exactly how many emails you sent and how many minutes you spent reading on your blackberry during your last board committee meeting?"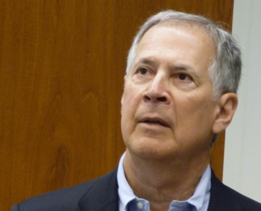 Lionel M. (Lon) Allan (right), Board Chair of the Silicon Valley Chapter of the National Association of Corporate Directors, introduced the panelists, F. Daniel Siciliano and Eric Finseth. Although he retreated to the back of the room, Lon peppered the panelists with informative chatter, adding a bit of informality and humor to what some directors may have viewed a scary topic. Electronic breadcrumbs could document more than you ever dreamed. Better start thinking a little more like a plaintiff's attorney.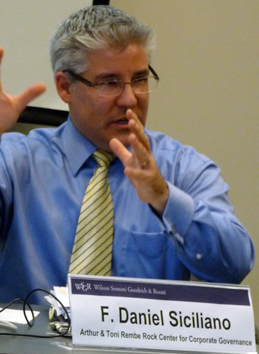 Getting right to the homework assignment, Dan informed us that litigation might well ensue around the issue of how much attention you paid when the big decision the board got wrong was made. Yes, you were pretending to pay attention, but you were using your smart phone during the meeting and the ability to multi-task is a myth. A recent Stanford study by Eyal Ophir, Clifford Nass and Anthony Wagner provides what Dan believes might be admissible scientific evidence. People who are regularly bombarded with several streams of information do not pay attention, control their memory or switch from one job to another as well as those who complete one task at a time. Dan suggests, "if you aren't 100% engaged, then leave the room."
Recent developments in Delaware law (perhaps brought about in part through papers such as Elizabeth Nowicki's) now provide that directors acting in bad faith don't have the protections of business judgment law. Inattention = bad faith. That could throw you to the mercies of your D&O insurance, which might be already be tapped out. Simple negligence isn't a problem. However, recklessness is an aggravated form of negligence and amounts to acting in bad faith. Red flags put you on a higher duty of inquiry. Failure to follow-up might be considered "conscious disregard of a known and unjustifiable risk."
Deliberately not wanting to know. That's when you shift out of the innocent category to reckless disregard.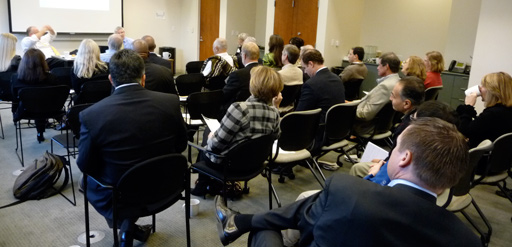 Technology now makes it easier to document. So much more is now discoverable. It becomes very easy to assemble the evidence through a trail of electronic breadcrumbs because we know when the Fedex was delivered, when you opened an e-mail and and when or if you opened attachments. Secured systems may offer some protection against hackers, but because every step of the way is documented through logs, really good security might yield less privacy in discovery.
Maybe it is better to have video conferences, rather than phone conferences, because those on the call might be less likely to multitask when people see them. There was some discussion around the widely known cases of Enron and Worlcom where directors had to pay out of their own pockets. The real case to look to might be Just for Feet, where the out of pocket expense to directors was $41.5 million. D&O insurance was exhausted by shareholder class action litigation filed two years before the bankruptcy trustee's lawsuit commenced. Directors with particularized skill sets are more vulnerable to a higher expectation regarding diligence in their specialized field.
What constitutes a red flag? Not so much a pure business decision but clear violations of law (such as option back dating, false claims, payments to doctors for referrals). Where the board learns of such violations but fails to shut it down is the main problem…. not making reasonable efforts to avail yourself of information flow. Did they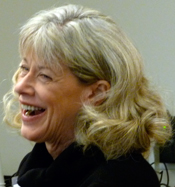 put a system in place to inform themselves? To actually get stung, it appears that not only do you have to nap at the board meeting, you have to know you were napping and that the meeting was important. However, those electronic records, even the meta data that's left after you thought you erased it, can provide evidence of virtual napping through inattention.
Discussion shifted to the fact that with majority voting at many companies, directors might engage in more discussions with institutional investors to ensure reelection. You obviously have an incentive to keep those folks happy. Watch out for the record re Reg FD (not publicly available information), inconsistency between what you say and what the company's SEC filings say. Inadvertent disclosure, can be cured by filing a form 8-K. Immediate disclosure must be made public within 24 hours. Map out your communications in advance. It is often better to listen to shareowner concerns and ask questions about there questions, rather than answering and running perhaps running afoul. (CorpGov.net: reference The SEC's Reg FD: some lessons for public company executives after nine years of practice, The Deal, 10/18/09)

The panelists discussed deliberate violations to conceal violations but shifted to failure to discharge duties… like a member of the audit committee who didn't know they were on the audit committee… another example of acting in bad faith, I think. They can go after you on basic pieces of knowledge that everyone on a given committee should know. Did you ask anyone how it works? Did you ask the expert to explain it to you? Not being allowed to accidentally do stupid things might be the next bar. Not bad faith now but might be in the future.
Permanence is an assumed part of electronic information. The 20th century's gift to law enforcement is e-mail. Pick up the phone and talk, rather than e-mail. Instant messaging isn't secure. Some systems keep lots of records, including what you didn't send, by keeping a record of everything you type, even if you erase it. Voice mail. If you delete it, the system may keep it for 90 days in some corporate backup. Some videoconferencing systems capture meta data. On some, the
 host can tell if you're not on their screen during the meeting. On the other hand, you might accidentally have records destruction cycles that are inappropriate. Ask and find out what your system features. Set some policies and pay attention on a recurring basis.
At some point in the conversation, Eric dropped the real e-discovery nightmare… SOX, section 802, codified as 18 USC 1519. Whoever knowingly alters, destroys, mutilates, conceals, covers up, falsifies, or makes a false entry in any record, document, or tangible object with the intent to impede, obstruct, or influence the investigation or proper administration of any matter within the jurisdiction of any department or agency of the United States or any case filed under title 11, or in relation to or contemplation of any such matter or case, shall be fined under this title, imprisoned not more than 20 years, or both.
F. Daniel Siciliano is the Faculty Director of the Arthur and Toni Rembe Rock Center for Corporate Governance, Associate Dean for executive education and special programs at Stanford Law School, and co-director of Stanford's Directors' College. He is also the co-originator of the OSCGRS (Open Source Corporate Governance Reporting System) Project and the senior research fellow with the Immigration Policy Center. His work has included expert testimony in front of both the U.S. Senate and House of Representatives. Dan has launched and led several successful businesses, including the software automation and design company LawLogix Group—named three times to the Inc. 500/5000 list. Dan was recently named to the Directorship 100, a list of the most influential people in corporate governance. He holds a BA from University of Arizona and a JD from Stanford Law School.
Eric Finseth is a corporate and securities partner with Mayer Brown LLP. In addition to a broad spectrum of transactional types, his practice includes particular emphasis on technical securities law compliance matters and disclosure obligations applicable to publicly traded companies, their insiders, and other participants in the public markets such as banks and hedge funds. Eric is a Lecturer in Corporate Governance at the law school at UC Berkeley, covering Sarbanes-Oxley, the stock exchange corporate governance listing standards, shareholder activism, the duties of directors, officers and so-called "gatekeepers," as well as DOJ criminal and SEC civil enforcement actions. Prior to joining Mayer Brown, Eric was an Attorney Fellow with the Securities and Exchange Commission in Washington, D.C., in the Division of Corporation Finance, Office of Chief Counsel. In that capacity, he oversaw and administered the agency's shareholder proposal review program for the 2006 proxy season, the central corporate governance battleground between institutional shareholders and incumbent boards of directors.
CorpGov.net's supplemental reading list in no particular order or citation style:
Behind the scenes Thomas Wohlmut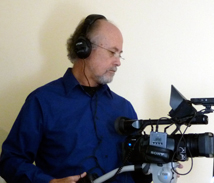 videotapes Lon Allen questioning Dan Siciliano for a brief overview of the meeting.